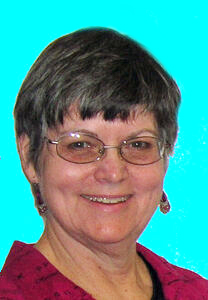 Hello and welcome to my website. I consider myself an artistic explorer discovering different media, techniques and styles. When there is a technique and media I like, I develop a series. While I may eventually move on to something new, additions to the series appear occasionally like old friends.
Photography was my first visual art developed through my degree from the Rochester Institute of Technology. Painting is more immediate though and I like being immersed in the media which is often evident from the paint on my clothes! I started with watercolor and now also paint with acrylics.
I like repeating patterns, especially those caused by strong light and shadow. The repeating patterns seem to be a metaphor for life since the rhythm of our lives is shaped by our repeating behavior patterns. Shapes and how they relate to each other also interest me. After all, life is all about relationships.
Originally from the Midwest, I feel lucky to be living in Albuquerque with a such a vibrant art community. My volunteer time with Rainbow Artists, the Rio Grande Art Association, and the Yucca Branch of the National League of American Pen Women gives me community support and allows me to help other artists.
Thank you for visiting and I hope you continue to follow my artistic journey. Just click the newsletter link below to keep up to date monthly with my new creations.
Selected Juried Exhibitions
New Mexico Masterworks, 2010, 2015, 2019,2022
New Mexico Watercolor Society, Spring and Fall, 2014, 2015, 2016, 2017, 2018, 2019, 2020, 2021
Encantada, Rio Grande Art Association, 2018, 2019, 2022
Ghostwolf Gallery, Women's Work, 2018
Gallery With a Cause, Artists on the Rise, 2018
Solo Exhibitions
Juan Tabo Library, February, 2020
La Mesa Presbyterian Church, Feb. 2017/Oct. 2019
Erna Fergusson Library, Nov. 2018
Matrix Gallery, Two Person Show, July, 2017
Invitational Exhibitions
Tortuga Gallery, La Luna: Visions of the Moon, Albuquerque, NM, February, 2020
Keshet Dance Company, Albuquerque, NM – Rainbow Artists, December, 2018
Gallery St. Michael, Albuquerque, NM – Rainbow Artists, August, 2018
Los Lunas Museum of Heritage and Art, Los Lunas, NM – New Mexico Watercolor Society,
Signature Members, July, 2018
The Gallery ABQ Salon, Albuquerque, NM – Birds, August, 2017
Gallery 606, Albuquerque, NM – My Garden, Real or Imaginary, May 2017
Gallery 606, Albuquerque, NM – Ant to Elephant Show, February, 2017
Matrix Fine Art Gallery, Albuquerque, NM – Rainbow Artists, October, 2016
Awards
New Mexico Masterworks, 2022, Honorable Mention
New Mexico Watercolor Society Fall Exhibition, 2019, Honorable Mention
Publications
Cover artist New Mexico State Bar Association, Feb. 22. 2017/Aug. 16, 2017/Jan.31,2018  Sept.26, 2018, May 26, 2021
Art of the Week, National League of American Pen Women website, June 12, 2017/Dec.12,2019
Memberships
New Mexico Watercolor Society Signature Member
Rainbow Artists – Treasurer
Rio Grande Arts Association
Yucca Branch of the National League of American Pen Women – Vice President